Worldwide shipping
Free gift wrapping
14 days to return your purchase
Secure credit card payment with PayPal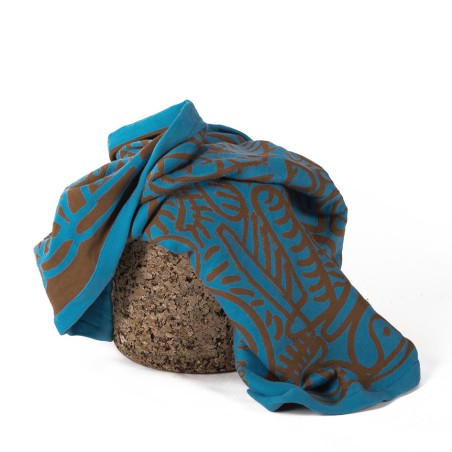  
Blanket blue/brown
Description
Blanket 29 NOVEMBER, 3:28 PM, KYIV, UKRAINE blue/brown by Masha Reva for WEEEF. 29 NOVEMBER 2021, 3:28 PM, KYIV, UKRAINE – Ukrainian artist Masha Reva is working in her atelier in her hometown Kyiv. So much has changed since then. WEEEF by EE Exlusives started working with Masha for the fantastic person she is and the incredible work she makes. She deserves the world. Not this war. To support Masha and other refugees Weeef and Masha Reva launched a time-limited edition of her artwork "29 NOVEMBER, 3:28 PM, KYIV, UKRAINE". They continued the collaboration and have launched several more artworks. This blanket is available in 3 colour combinations.
Details
Colour:

Blue and brown

Material:

95% wool, 5% NewLife recycled polyester yarns

Dimension:

100 x 135 cm

Brand:

WEEEF by EE Exclusives

Designer:

Masha Reva
Delivery and shipping
1-2 weeks
We ship our products Worldwide to all countries. We accept PayPal (Visa, MasterCard, Meastro, American Express, etc.) and bank transfers. If the goods are in stock you will receive them within 3-8 days provided that there are no unforeseen delays at the customs of your country. For some products it is more complicated to calculate shipping costs, because of dimensions, weight and fragility. The same goes for multiple items, specific packaging and certain destinations. If you order one of these products you will see a special message in your shopping cart.