Worldwide shipping
Free gift wrapping
14 days to return your purchase
Secure credit card payment with PayPal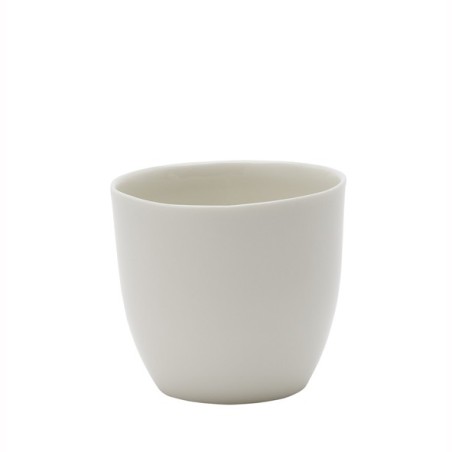  
B-set beaker small white
Description
Beaker small white part of the B-set series designed by Hella Jongerius for Thomas Eyck. While makers of tableware usually aim for perfection, the B-set is conspicuous for plates that can barely be stacked orderly, dishes that are not quite circular and mugs of varying thickness. Slight deviations come unavoidable with the deliberately chosen production process. Each piece is fired in an overheated kiln to slightly warp the porcelain into uniquely distorted shapes and coincidental material effects. The imperfections give each piece of this dinnerware a unique character. The B-set by Hella Jongerius is generally considered to be an icon in the history of Dutch design.
Details
Colour:

White

Material:

Porcelain, microwave, dishwasher and oven proof.

Dimension:

7 x 6 cm.

Brand:

Thomas Eyck

Designer:

Hella Jongerius
Delivery and shipping
3-8 days
We ship our products Worldwide to all countries. We accept PayPal (Visa, MasterCard, Meastro, American Express, etc.) and bank transfers. If the goods are in stock you will receive them within 3-8 days provided that there are no unforeseen delays at the customs of your country. For some products it is more complicated to calculate shipping costs, because of dimensions, weight and fragility. The same goes for multiple items, specific packaging and certain destinations. If you order one of these products you will see a special message in your shopping cart.