Worldwide shipping
Free gift wrapping
14 days to return your purchase
Secure credit card payment with PayPal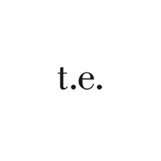 Thomas Eyck is a publisher and distributer of characteristic and exclusive contemporary design products. Keywords in the philosophy off his company are: care, attention and love for material, technique and design. Thomas Eyck works together with designers of his own choice. In his view the union of design and material, and a careful process of product development from the first idea until the `finishing touch´ are very important. The collection of Thomas Eyck will develop slowly by commissioning one carefully chosen designer to design a series of products each year. Material and techniques will be chosen with the utmost care, and the company will only cooperate with the best craftsmen and producers. In this way limited series of products in different materials will be created.starting September 2012 thomas eyck is the exclusive worldwide  distributor of royal tichelaar makkum and 1616 / Arita japan.
Products