Worldwide shipping
Free gift wrapping
14 days to return your purchase
Secure credit card payment with PayPal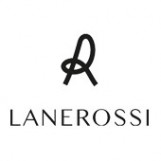 Since 1817 Lanerossi has been designing and manufacturing interior textiles using top quality natural materials. Craftsmanship and creativity are at the heart of our commitment, which is expressed both in the creation of seasonal collections and continuous products. Every day they aim to improve the quality of the home environment to ensure that it reflects the personality of the people who live there. Value and practicality characterise the design of each product, which harmoniously dresses the home with value without sacrificing functionality. Blankets, blankets, sheets and cushions add a touch of style to everyday life, giving an emotion of pure well-being.
Products
No products for this Brand.