Worldwide shipping
Free gift wrapping
14 days to return your purchase
Secure credit card payment with PayPal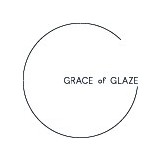 With the handmade porcelain from Grace of Glaze designer Simone Doesburg would like to bring a sense of awe to the table by celebrating the nuances of color. The subtlety and depth of the colors of the tableware invite you to enrich your dining experience and living environment.From her enthusiasm and care for materials, textures and colors Grace of Glaze came to being.
Products
No products for this Brand.